Webtimeclock offers a less complicated, less expensive way for time tracking, workforce management, scheduling, and payroll.
What is QuickBooks Time?
A cloud-based, employee time tracking software and scheduling app, formerly named TSheets. QuickBooks acquired TSheets back in 2017. TSheets was a successful time tracking solution especially for service companies with mobile workers. The name was changed to QuickBooks Time later.
QuickBooks time is a tool that allows employees to clock in, track time, and view both their timesheet and schedule. It comes with a web login, clock app, gps tracking, QuickBooks Time mobile app for phones, and QuickBooks Time kiosk for tablets. It helps with workforce management, project management, and payroll.
Why use QuickBooks Time?
Well, if you use an advanced QuickBooks Payroll plan it makes sense. QuickBooks online Payroll Premium and Elite include QuickBooks Time in their price. Its also safe to say the their product works well with QuickBooks too, as development is handled by the same company. And like TSheets, it provides employee time tracking for project management, especially for service companies. For that feature, the consensus is good.
Why use an alternative?
QuickBooks users might need time tracking, but not all need project management or billable hours. So their feature list may not be the best fit. If you're a service company, it may be a matter of choice. However, the biggest concern is QuickBooks Time pricing.
When time tracking a staff of 15 people, QuickBooks Time Elite will cost you $190/month. QuickBooks Time Premium will cost you $140/month. That may be reasonable, but for many small businesses, the price per month may be too high for tracking employee time.
Webtimeclock vs QuickBooks Time
For the best time tracking software, Webtimeclock has you covered. Employee and contractor time clock, time tracking, workforce management, project management, scheduling, and great customer support. A worthy alternative to QuickBooks Time, and for a lot less per month.
A clock screen to track time
Webtimeclock makes time tracking easy. The clock screen is available to each employee with one click inside their account. The system knows if they should clock in or out.

Scheduling that makes sense
With this feature, each employee can be assigned to shift for each day in a workweek. Schedules are available to each employee inside their account.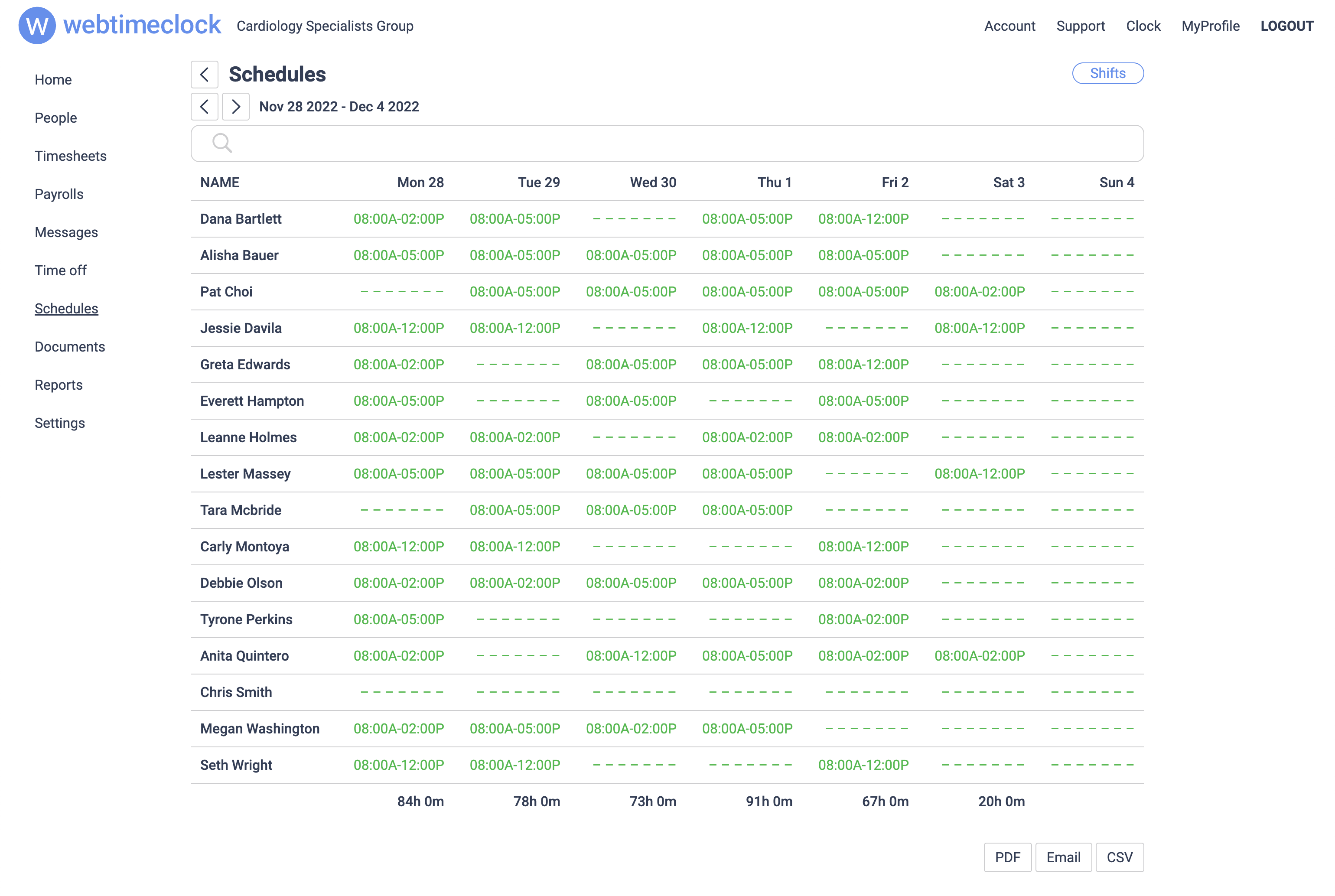 QuickBooks Integration
Webtimeclock easily integrates with QuickBooks online, and QuickBooks desktop. Making payroll processing a breeze. Clock in from anywhere.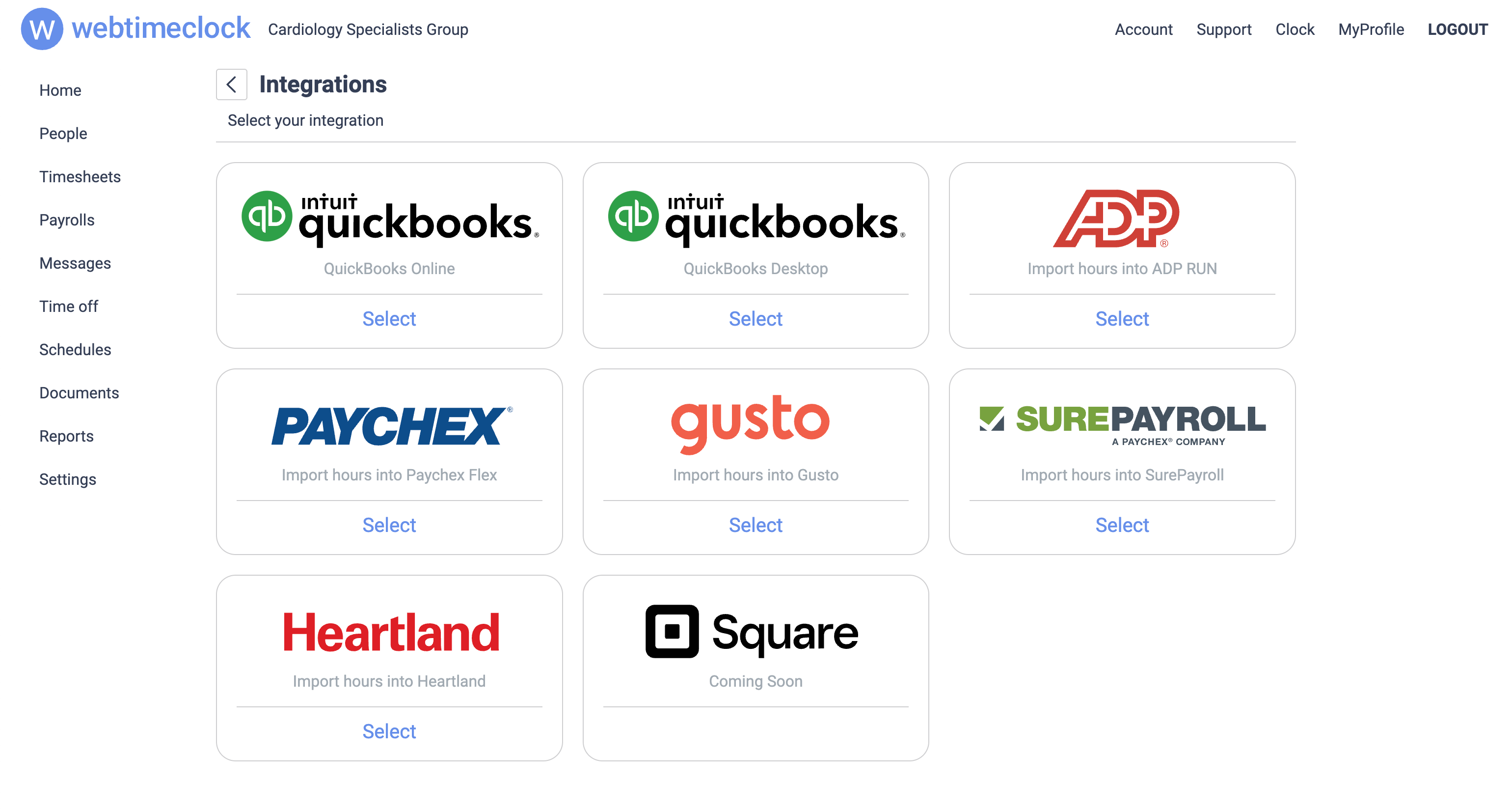 The customers we love
We've been fortunate to serve nearly every industry you can think of. Each month, thousands of companies trust us with their employee and contractor time tracking. While we do serve national brands, most of our customers are small, yet mighty businesses.